Twizel and the Mackenzie Basin.
Twizel is situated right in the middle of the South Island and is approximately 3.5 hours drive from Christchurch and 2.5 hours drive from Queenstown. Both Christchurch and Queenstown have airports and your guide can arrange to pick you up from these locations at the expense of the client.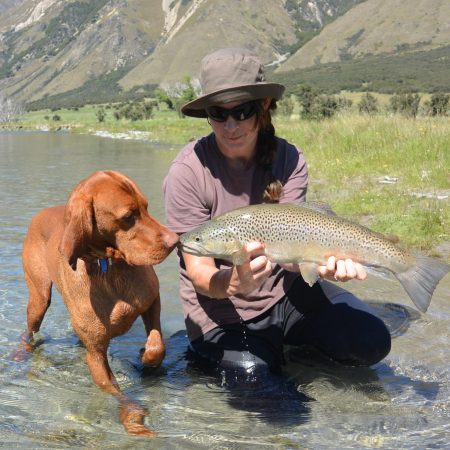 Twizel is a small, picturesque town created in the 1960's for the workers that built the large hydro canal system. It has a population of around 1200 residents, which grows slightly in summer, so finding a nice quiet fishing spot isn't usually too hard to come by. Mackenzie Basin has many different waterways, varying from large Braided and Freestone Rivers, small streams/spring creeks and some of the best lake fishing in the entire country.
Twizel also has a few pubs and nice restaurants, along with high end and budget accommodation. It's also only 40 minutes drive to stunning Lake Tekapo and its small town.
Sammy also spends a lot of time fishing other areas of the South Island outside of the Mackenzie District. If this is something you would be interested in, please contact Sammy via phone or email.
Book Now