Meet Sam, your guide.
Samuel English is an experienced Fly fisherman and also a member of the New Zealand Professional Fishing Guides Association. Born in 1991, Sam was introduced to fly-fishing in 2000 by his father and has spent his entire young life chasing wild Trout.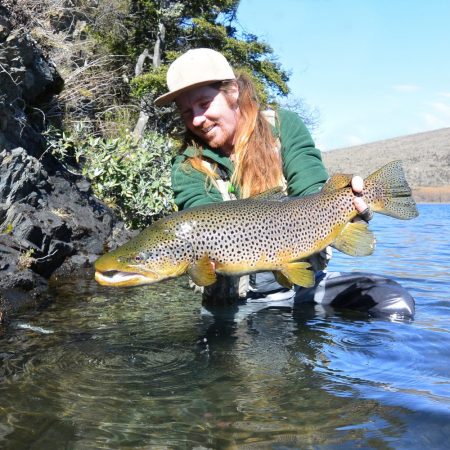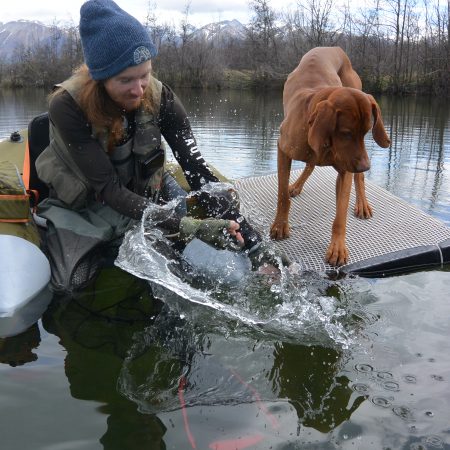 After becoming tired of engineering on large commercial construction sites, Sam found himself Salmon farming in the beautiful town of Twizel. Casual work allowed Sam to pursue his passion of fly-fishing and he would spend every available moment he had out on the water, refining his techniques and falling in love with the area he now very much calls home. Sam often disappears into the back-country for days at a time, in search of his real passion, Large Brown Trout.
In Twizel, he met his beautiful and loving wife Nicky (A chef, who makes a killer packed lunch and dinner by the way) and his Hungarian Vizsla dog, Hebe, who may be plucked from time to time to create some deadly fishing flies.
Sam knows the Mackenzie District and Central South Island very well, and a lot of the open valleys can require a fairly high level of casting skill, especially when that North West wind picks up, so it will pay to practice your casting before your trip. But no matter your skill level, whether you're a day one beginner or an advanced angler, Sam will refine your techniques and find the water to suit your needs.
Book Now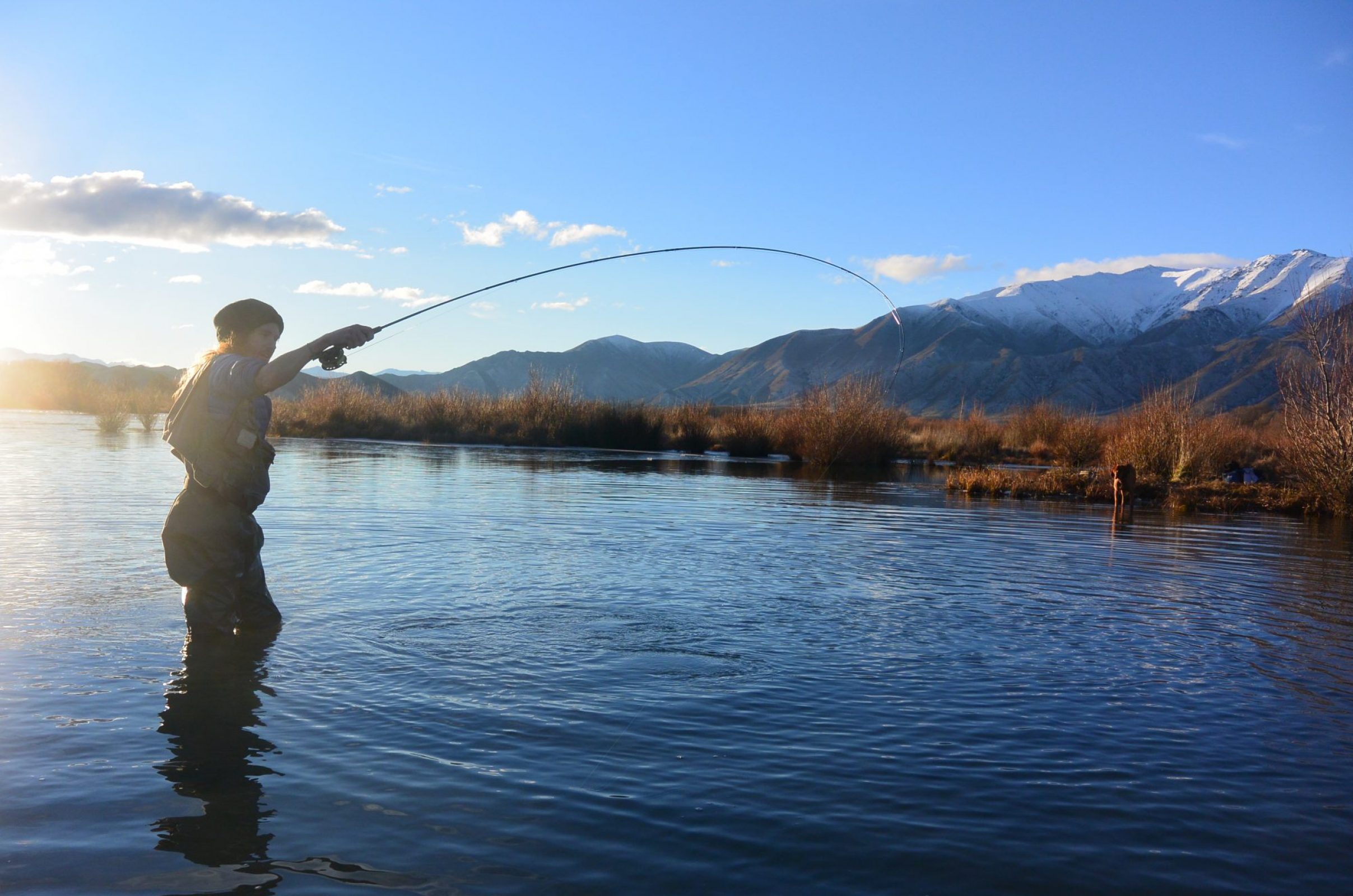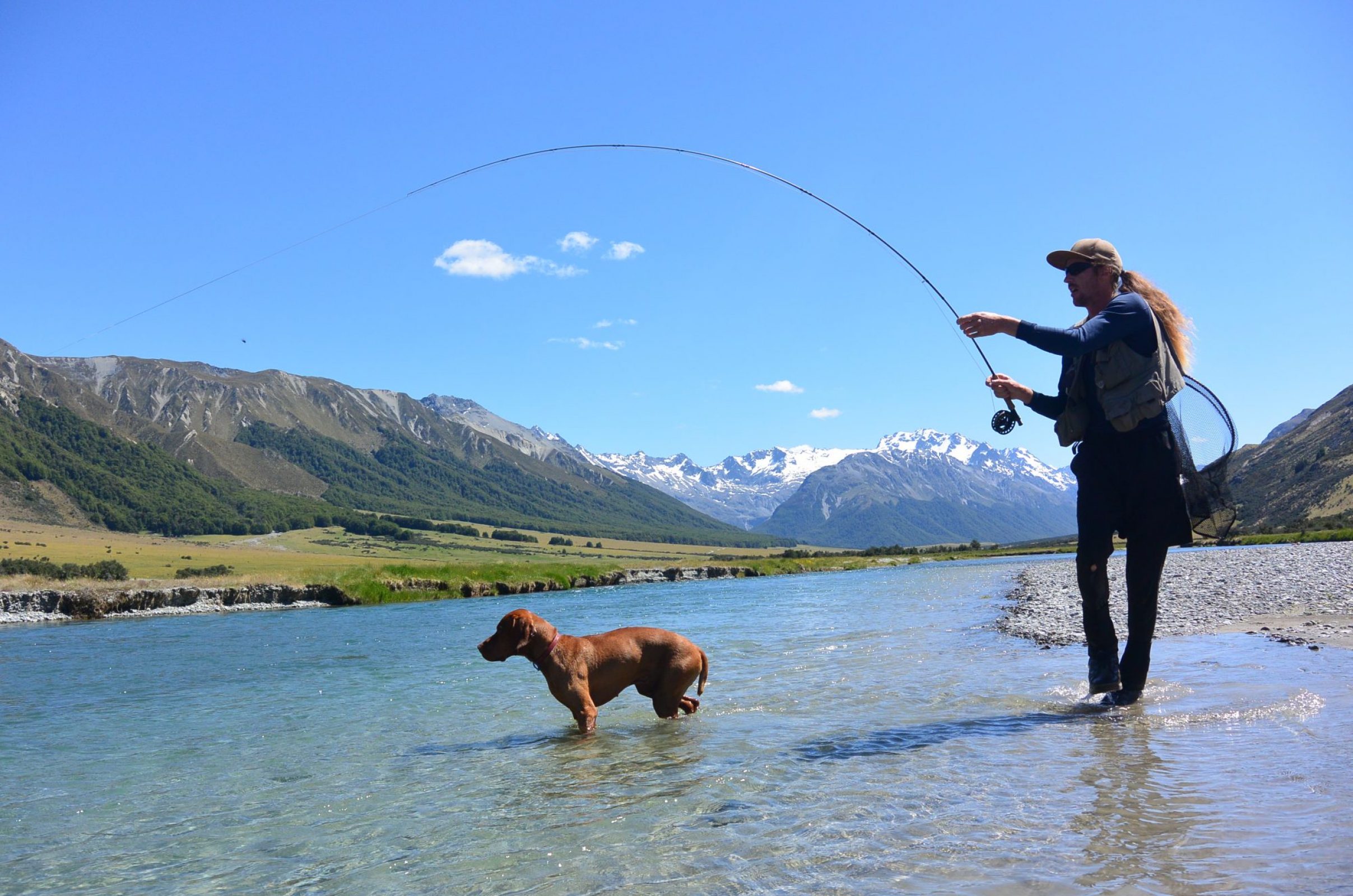 Flyfishing and fly tying are Sam's true passions in life, along with writing articles for Flylife magazine. Check out his Instagram page Sanctuaryguiding to follow some of his adventures.
Visit instagram