What to bring.
It's not uncommon for the South Island of New Zealand to experience four seasons in one day so make sure you're well prepared.
When fishing in New Zealand it is a legal requirement to hold a valid fishing license. These can be purchased from the Fish and Game website or most fishing tackle stores.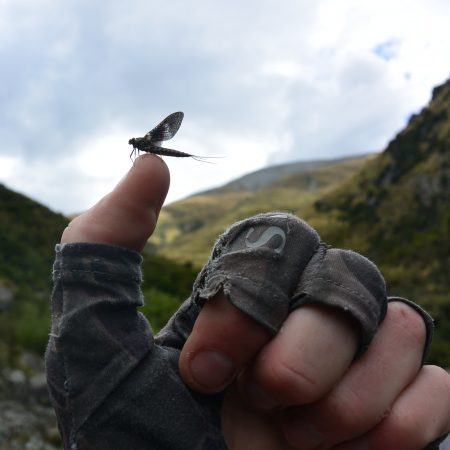 Fishing Tackle
Fly Fishing
Quality Rods and Reels are provided. Sanctuary Guiding offers 9ft 6wt rods which is a great all round size for beginners and advanced anglers. If you are using your own rods and reels, most of the fishing covered by Sanctuary Guiding will require a 9-10ft 5-6wt rod. In times of high winds, a 7-8wt could be used. Some of the more advanced anglers may wish to drop down to 3-4wt rods on smaller streams. All leaders, tippet and quality flies tied by Sammy are provided.
Spin Fishing
All rods, reels, line and lures are provided,
Book Now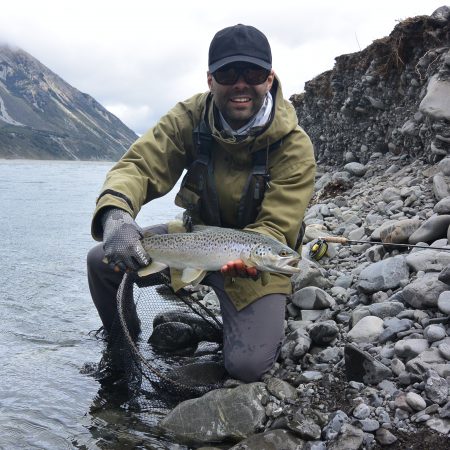 Clothing/Bags/Polarised Sunglasses
Layering up is the best method with a warm thermal base layer. This allows you to be able to add or remove a layer depending on conditions. A good waterproof jacket is a must. A peaked cap or wide brimmed hat in a dull colour should also be worn for sun protection and fish spotting. Sanctuary Guiding has a limited size range of waterproof jackets so please bring your own if you have them.
Polarised sunglasses can be provided. If you want to bring your own pair, Sammy tends to recommend dark orange lenses as the best all round colour for fish spotting.
A backpack can be provided. If you have a comfortable one with a waist strap then bring it with you.
Sanctuary Guiding has fairly limited clothing available so please prepare as best you can. The spare clothes we can provide is really only to be used in emergency situations.
Book Now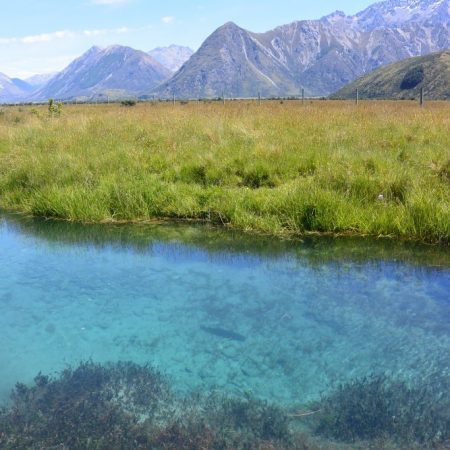 Waders and boots
There is a limited supply of waders and boots available. Boots are available in sizes 8-12 US. If you fall outside of those sizes, please come with your own pair. If you have no wading boots, hiking boots are fine but be aware they will 100% get wet! If supplying your own boots, please make sure they are supportive and up to the task of walking over uneven terrain for a full days fishing. During hot summer days you will be "wet wading". This consists of a pair of leggings and some swim shorts over the top, or a pair of lightweight trousers. We advise that you cover skin as much as possible as the NZ sun burns hard! T-shirt is ok, but sun cream washes off legs in the water. Please cover up your legs, it will also protect them better if bush whacking! Please come with your own wet wading clothing as Sanctuary guiding only provides the boots and neoprene socks.
Due to the easily sustained damage to waders, there is a hire charge. Sanctuary Guiding can provide waders at a cost of $50 per angler, per day.
Book Now